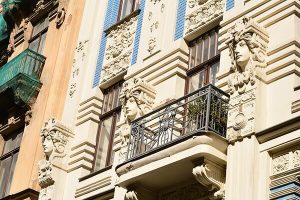 Whether it is a new house, public building, industrial design or interior design, there is no doubt that choosing an architect for your dream project is an important decision one has to make in order to ensure a successful result. There are many qualities that characterize experienced architects – they are highly skilled and educated professionals, trained to turn your aspirations into reality whether planning and designing buildings or coordinating construction. Professional architects have completed university programs and internships, they have passed complex exams and their training often covers many areas, from landscape design to structural engineering.
What do architects do?
The job of the architect might be diverse, it includes creation of the design, drafting, selecting the materials and supervising the work process. In order to meet the needs of the customer, experienced architects apply impartial and creative thinking during both large and small scale projects, whether constructing, adapting or expanding a building.
Keep in mind – professional architects will also visit your building site and observe such nuances as direction of the sun, breezes, existing vegetation and contour lines as well as the best views.
Why should one choose and experienced architect?
An architect with extensive experience will be your trustworthy companion through the process of design, planning and construction, from the early stage when you are still uncertain what to do, through the completion of the project. Moreover, they will add value to your initial ideas, may it be the impact, functionality or marketability of a building.
What should be kept in mind?
Hiring a professional requires a certain amount of open mindedness and it is important to understand also the flexibility required in projects. As you are hiring an architect because of his knowledge and experience, you should be willing to listen and take his advice. Professional suggestions taken into account will be the key to a successful project completion.
G. Viksna architect office has 24 years of experience in economical and aesthetically high-quality architectural solutions. More detailed information about G. Viksna office is available in their website http://gvbirojs.lv/en/. For specific questions call +371 678 17 121, write an e-mail info@gvbirojs.lv or visit their Riga office on Nometnu street 46A, Riga, LV – 1002.